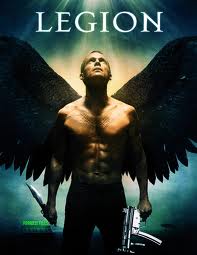 Welcome to the Wiki
Edit
Legion is a 2010 American apocalyptic supernatural thriller film, directed by Scott Stewart, written by Peter Schink and re-written by Stewart. The cast includes Paul Bettany, Lucas Black, Tyrese Gibson, Adrianne Palicki, Kate Walsh and Dennis Quaid. Produced at the cost of $26 million, the film grossed $40 million in North American theaters.
Replace this with the name of your topic
Edit
Write an introduction to your topic here, to explain to your readers what your topic is all about!
Latest activity
Edit